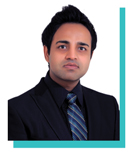 DR. RISHI SOOD – Proprietor Dr. Rishi Sood, a doctor by profession from the St. Petersburg University, is Responsible for the Finance, Accounts & Administration of the entire group right from time to time training programmers for the staff & also to amend & implement new administrative policies of the group.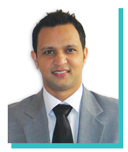 RAJKUMAR SOOD – Manager, Operations RajKumar Sood, a Computer Engineer from Mumbai University followed by a Masters in IT management from Macquarie University in Sydney, is responsible for Planning of International Recruitment, Selection & Mobilizations of Manpower from the ground up. Co-ordination with Clients & adhering to their Protocol also falls within the purview of his JD.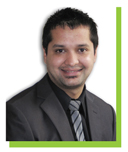 VARUN SOOD – Manager, Business Development (mainly the Gulf  Regions,  Middle East, MENA and CIS Nations) Varun Sood, a graduate with a degree in Mechanical Engineering, handles inter personal relations for RMS in Dubai under the name of Career Vision. He also handles Senior staff recruitment. He's responsible for Business Development of the group locally and in international markets (mainly the Middle East and CIS Nations)
RAJESH SOOD – Recruitment Manager, Civil Rajesh Sood, backed with 35 years of
experience in the recruitment arena, he is the backbone of RMS. His vision, ideologies and enthusiasm drive the workforce in RMS towards excellence. With his well honed business acumen and years of experience, Mr. Rajesh Sood has perfected the recruitment process in RMS and continues to add novelties in selection and testing procedures, given his multi-pronged outlook, handles the overall management of our branch office and testing Centre at Hoshiarpur, Punjab. His activities span coordinating, trade testing and sourcing civil tradesmen from North India.